Lens Treatments in Bainbridge Island
Discover what lens treatments and coatings can do for you!
Are your eyes sensitive to light? Do your glasses often get scratched?
Lens treatments can dramatically enhance the quality of vision and the durability of lenses. Moreover, lens treatments can help protect your eyes from UV rays, glare, blue light and so much more!
Our hi-tech, high-quality lens coatings provide superior durability, performance and protection.
Whether you're looking for tinted lenses, UV protection, scratch-resistant or polarized coating—we've got you covered!
---
Give Your Eyes the Care They Deserve
---
What Are Lens Treatments & Coatings?
Lens treatments are added layers applied to existing lenses, or are manufactured along with the lenses. They add features that enhance your vision or eye protection.
Lens treatments or coatings improve the performance of any kind of lens. Looking for tinted lenses, anti-reflective coating, UV protection or polarized features? Check out our selection!
---
Which Lens Treatments Are Best for You?
UV protection

The UV rays in sunlight can be harmful to the eyes, and may increase your risk of cataracts, macular degeneration and other eye conditions. Lenses that block 100% UV help to ward off various eye conditions and damage.

Scratch resistant

Scratches, while not likely to affect your lens performance, are an annoyance that can interfere with clear vision. That's why you should always request scratch-resistant lenses (treatment) for your eyeglass lenses.

Anti-reflective

For fashion, comfort and clarity, anti-reflective treatments are the way to go. They make the lens nearly invisible, and cut glare from headlights, computer screens and harsh lighting.

Photochromic

Photochromic lenses automatically darken in bright light and lighten indoors, so you can enjoy eye protection anytime, anywhere – indoors and out!
---
Our Wide Range of Lenses
Selecting the right eyeglass lens depends largely on its function. From single-vision lenses to progressive polycarbonate lenses, we are happy to help you find what best suits your needs. At Bainbridge Vision, we have a full-service optical lab that produces your lenses with the latest state-of-the-art technology.
Longer Lifespan of the Lenses
Glare Reduction for Safer Driving
Protection from Accidental Scratches
Easy to Clean Due to Water, Dirt, Grease and Dust-Repellant Layers
Attractive Sun Lens Tint when Outdoors
Exceptional Indoor Clarity
100% Protection Against UV Rays
Glare Reduction
100% Protection Against Harmful Blue Light
Reduces Eye Fatigue
Improved Visual Comfort
Glare Reduction
100% Protection Against UV Rays
Richer Contrast & Visual Clarity
Reduces Eye Fatigue
Improved Visual Comfort
Find out more about what lens coatings can do for you! Talk to us about how to optimize your glasses so you can see better and protect your eye health.
---
Lens Treatments & Coatings in Bainbridge Island
Meet our Eye Doctors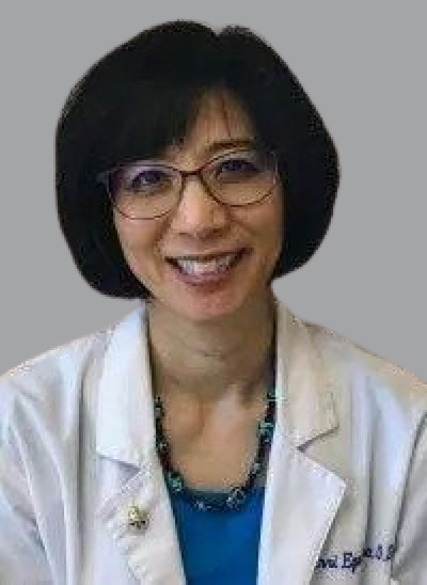 Monday

8:30 am - 5:00 pm

Tuesday

8:30 am - 5:00 pm

Wednesday

8:30 am - 5:00 pm

Thursday

8:30 am - 6:00 pm

Friday

8:30 am - 5:00 pm

Saturday

Closed

Sunday

Closed
VSP

Medicare

Aetna

Anthem

EyeMed

Anthem Blue Cross Blue Shield

Blue Cross

MetLife
---
High Performance Lens Care
Who doesn't love putting on a pair of freshly cleaned glasses?
Clean your eyeglasses daily to keep them squeaky clean and crystal-clear. In fact, proper care is essential, as it will ensure flawless vision and will help your lenses last longer. So, pop on over and we'll be happy to demonstrate how to best clean your specs!
Book an appointment for an eye exam and lens treatment consultation at Bainbridge Vision in Bainbridge Island to get the most out of your glasses!
- Nov. 20, 2023
Great local optometrist. Friendly and helpful staff. Was really well treated and felt like they ca
... Show More
red about my well being and vision.
- Nov. 16, 2023
They are always very thorough and helpful.
- Nov. 13, 2023
Wonderful Professional Team. Excellent service and support.
- Nov. 07, 2023
Both Dr. Egashira and her staff are friendly, caring and accommodating.
- Oct. 21, 2023
Welcoming staff, lovely clinic, and thorough eye exam by Dr. Egashira.
- Oct. 13, 2023
I like the small town folksy atmosphere! Dr. Egashira is a professional. She's thorough, efficient
... Show More
and subject matter expert current. Also has a good sense of humor !
- Sep. 01, 2023
Kira is exceptional. She's extremely knowledgeable at fitting eyeglass frames and lenses, she's
... Show More
passionate, and she makes the experience fun! Been going to her for 10+ years.
- Aug. 24, 2023
Friendly. Knowledgeable. Helpful. What else could you want?
- Aug. 18, 2023
Dr. Egashira is outstanding. Been going here for 15 years and have always had great care.
- Aug. 15, 2023
Great place for optometry services. Friendly and highly competent staff and providers.
- Jul. 09, 2023
It's a busy world where it often feels like it's easy to get lost in the crowd. My visit to Bainbrid
... Show More
ge Vision reminded me of a time when compassion, patience, and professionalism were summits that every business strived to reach. Bainbridge Vision is the peak of the mountain. Dr. Egashira is kind and brilliant and she took time to answer all of my questions. I'm relatively new to eye care so I was a bit apprehensive when I walked into the office! I'm thankful that Dr. Egashira is so skillful at explaining all the intricacies.
- Jul. 01, 2023
Dr. Egashira has been working with my and later my family's eyes ever since she was a optometry st
... Show More
udent. I feel so lucky to have benefitted from her intellect and skill - always applied with generosity; she explains everything so well and maintains a lovely sense of humor. (We have had a few optical adventures together.) The entire staff is very helpful and a pleasure to work with. Picking out frames is just plain fun!
- Jun. 30, 2023
I love the positivity and kindness I experience at each visit. The staff is always friendly and welc
... Show More
oming.
- Jun. 28, 2023
I've been seeing Dr Egashira since 1997. I wouldn't change for anything.
- Apr. 08, 2021
My visit was all these things and more! I was welcomed and listened to as I described what I was loo
... Show More
king for in eyeglass frames. Lindsay is a great complement and partner to Dr. Steele. My eyes are well cared for - I was seen and heard - great visit!
- Aug. 09, 2020
Everyone was very friendly. From the front desk to the dr and everyone in between, I felt very comfo
... Show More
rtable asking questions and discussing options.
- Apr. 05, 2020
I had suspected that my old glasses' prescription (acquired while living abroad) was out of date, an
... Show More
d was causing me headaches, but I didn't realize how bad the old glasses were until I got my new ones from Dr. Egashira. These new glasses are a huge improvement. All the staff I contacted were very helpful--thank you!
- Jun. 14, 2019
All the staff are professional and courteous. Dr. Egashira is one of the most knowledgeable and help
... Show More
ful Optometrists I have ever encountered. My exam was very thorough. She was especially helpful with fitting me with the correct contact lenes and accurate prescription.
- Sep. 14, 2018
I was impressed with everyone I came in contact with from start to finish. It was very easy to make
... Show More
an appointment. Parking was a breeze and the space is very welcoming. I encountered no wait time the day of my appointment and my exam was very thorough. There is a wide variety of frames to choose from and I purchased my favorite pair of glasses to date. The prescription is perfect.
- Jan. 14, 2018
Been going here for year and I always loved the atmosphere but I might a little bias.
---
Enhance your glasses with various treatments and coatings.
Contact our optical professionals at Bainbridge Vision in Bainbridge Island today!