Sports Vision Training in Bainbridge Island
Giving Athletes an Edge Over Their Competition
Ready to Get Your Vision Into Shape?
It takes way more than strength and speed to be at the top of your game.
The skills required by an athlete — those that make the difference between good and extraordinary — depend on vision skills which can be perfected.
Baseball, tennis and football are examples of sports games that require the skills and abilities to keep your eyes focused on the ball.
Football receivers and quarterbacks need a high level of tracking and depth perception to complete a pass, as well as high peripheral vision awareness.
Sports vision training can enhance the communication between your eyes, brain and body, to help you excel in your sport and turn your vision into an invaluable asset on the court or field.
---
Give Your Eyes the Care They Deserve
---
Sport Vision Training in Bainbridge Island
Meet our Eye Doctors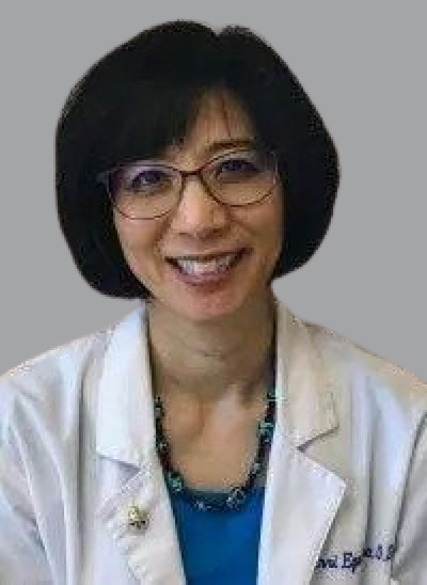 Monday

8:30 am - 5:00 pm

Tuesday

8:30 am - 5:00 pm

Wednesday

8:30 am - 5:00 pm

Thursday

8:30 am - 6:00 pm

Friday

8:30 am - 5:00 pm

Saturday

Closed

Sunday

Closed
VSP

Medicare

Aetna

Anthem

EyeMed

Anthem Blue Cross Blue Shield

Blue Cross

MetLife
---
4 Ways Sports Vision Training Can Give You a Competitive Edge
Builds visual skills

Sports vision training strengthens essential visual skills, such as:

Hand-eye coordination
Peripheral vision
Reaction time
Visual memory
Depth-perception

Custom-designed program

Our eye care professionals will consult with you and create a program designed according to your strengths, weaknesses, and athletic goals. This therapy consists of weekly in-office appointments and assigned daily exercises.

Fits your training schedule

Weekly appointments and daily exercises can easily conform to your workout routine. With just 20 minutes a day, you may begin to see improvement in your performance.

Optometrist-approved

Sports vision therapy is a scientifically-proven method of enhancing athletic performance. The program is developed by optometrists with extensive training in monitoring eye health and building visual skills.
Sports vision training: the ultimate game changer
- Nov. 20, 2023
Great local optometrist. Friendly and helpful staff. Was really well treated and felt like they ca
... Show More
red about my well being and vision.
- Nov. 16, 2023
They are always very thorough and helpful.
- Nov. 13, 2023
Wonderful Professional Team. Excellent service and support.
- Nov. 07, 2023
Both Dr. Egashira and her staff are friendly, caring and accommodating.
- Oct. 21, 2023
Welcoming staff, lovely clinic, and thorough eye exam by Dr. Egashira.
- Oct. 13, 2023
I like the small town folksy atmosphere! Dr. Egashira is a professional. She's thorough, efficient
... Show More
and subject matter expert current. Also has a good sense of humor !
- Sep. 01, 2023
Kira is exceptional. She's extremely knowledgeable at fitting eyeglass frames and lenses, she's
... Show More
passionate, and she makes the experience fun! Been going to her for 10+ years.
- Aug. 24, 2023
Friendly. Knowledgeable. Helpful. What else could you want?
- Aug. 18, 2023
Dr. Egashira is outstanding. Been going here for 15 years and have always had great care.
- Aug. 15, 2023
Great place for optometry services. Friendly and highly competent staff and providers.
- Jul. 09, 2023
It's a busy world where it often feels like it's easy to get lost in the crowd. My visit to Bainbrid
... Show More
ge Vision reminded me of a time when compassion, patience, and professionalism were summits that every business strived to reach. Bainbridge Vision is the peak of the mountain. Dr. Egashira is kind and brilliant and she took time to answer all of my questions. I'm relatively new to eye care so I was a bit apprehensive when I walked into the office! I'm thankful that Dr. Egashira is so skillful at explaining all the intricacies.
- Jul. 01, 2023
Dr. Egashira has been working with my and later my family's eyes ever since she was a optometry st
... Show More
udent. I feel so lucky to have benefitted from her intellect and skill - always applied with generosity; she explains everything so well and maintains a lovely sense of humor. (We have had a few optical adventures together.) The entire staff is very helpful and a pleasure to work with. Picking out frames is just plain fun!
- Jun. 30, 2023
I love the positivity and kindness I experience at each visit. The staff is always friendly and welc
... Show More
oming.
- Jun. 28, 2023
I've been seeing Dr Egashira since 1997. I wouldn't change for anything.
- Apr. 08, 2021
My visit was all these things and more! I was welcomed and listened to as I described what I was loo
... Show More
king for in eyeglass frames. Lindsay is a great complement and partner to Dr. Steele. My eyes are well cared for - I was seen and heard - great visit!
- Aug. 09, 2020
Everyone was very friendly. From the front desk to the dr and everyone in between, I felt very comfo
... Show More
rtable asking questions and discussing options.
- Apr. 05, 2020
I had suspected that my old glasses' prescription (acquired while living abroad) was out of date, an
... Show More
d was causing me headaches, but I didn't realize how bad the old glasses were until I got my new ones from Dr. Egashira. These new glasses are a huge improvement. All the staff I contacted were very helpful--thank you!
- Jun. 14, 2019
All the staff are professional and courteous. Dr. Egashira is one of the most knowledgeable and help
... Show More
ful Optometrists I have ever encountered. My exam was very thorough. She was especially helpful with fitting me with the correct contact lenes and accurate prescription.
- Sep. 14, 2018
I was impressed with everyone I came in contact with from start to finish. It was very easy to make
... Show More
an appointment. Parking was a breeze and the space is very welcoming. I encountered no wait time the day of my appointment and my exam was very thorough. There is a wide variety of frames to choose from and I purchased my favorite pair of glasses to date. The prescription is perfect.
- Jan. 14, 2018
Been going here for year and I always loved the atmosphere but I might a little bias.
Sport Vision FAQs
I have 20/20 vision. Why should I do sports vision training?
Thinking that 20/20 vision is the equivalent of perfect vision is a common misconception. Visual acuity and visual skills are two separate things. Visual acuity tests measure how well you can read letters from a chart, but it can't predict how well you'll see the ball or how quickly you'll react to visual stimuli. It's common for people with 20/20 vision to lack the visual skills needed to truly excel in their sport.
What does sports vision training involve?
The sports vision specialist will consult with you, administer eye tests, and provide you with a custom-designed treatment program best suited for your needs and aspirations. During the weekly in-office sessions, the specialist will assign home exercises, measure your progress, and adjust the program as needed.
What tests do I need for sports vision?
During the initial consultation, a sports vision specialist will give you an eye exam to determine your eye health and visual skills. The eye exam may test the following:
Visual acuity
Contrast sensitivity
Eye tracking
Focus
Depth perception
---